How to tell if you have property that is not protected by an exemption
Schedule A/B lists everything you own. Schedule C lists all everything you own that is protected by an exemption.
Here is how you can tell what's protected by an exemption by looking at your Schedule C, using the example below: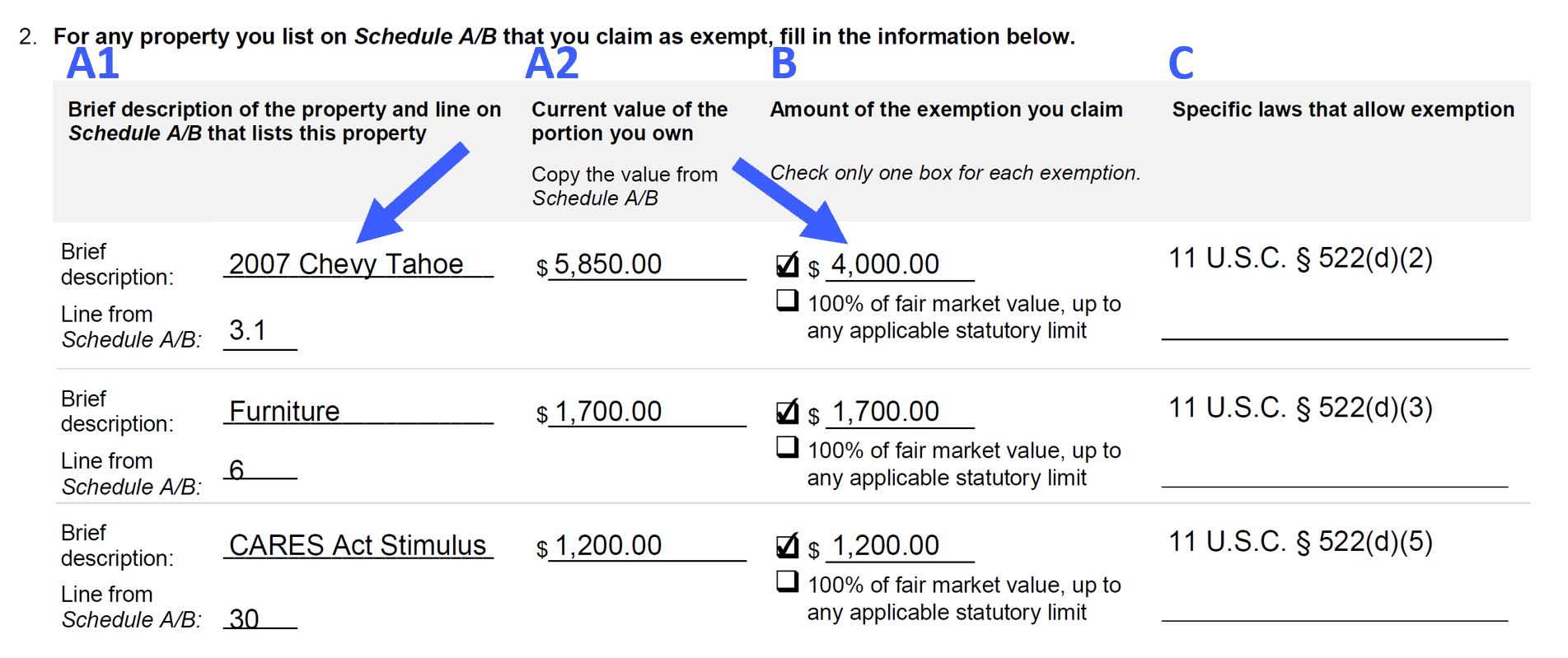 The columns labeled as A1 and A2 just repeat what you've already listed on your Schedule A/B: your property and its value.
The column labeled B lists the amount of the claimed exemption and column C lists the specific law that provides for this protection.
In the example above, the Furniture and the CARES Act Stimulus are both fully exempt. You can tell because the number in A2 matches the number in B. The vehicle, on the other hand, has some nonexempt equity because the value of the car is greater than the available exemption. This means that the car is only partially exempt.
Anything that is listed on your Schedule A/B that does not also appear on your Schedule C is a nonexempt asset.