Some bankruptcy courts automatically generate an initial order that is sent to the filer to make sure the person filing knows about their filing responsibilities. Sometimes this order is called an "Initial Order for Prosecution of Chapter 7 Case."
It may look like this: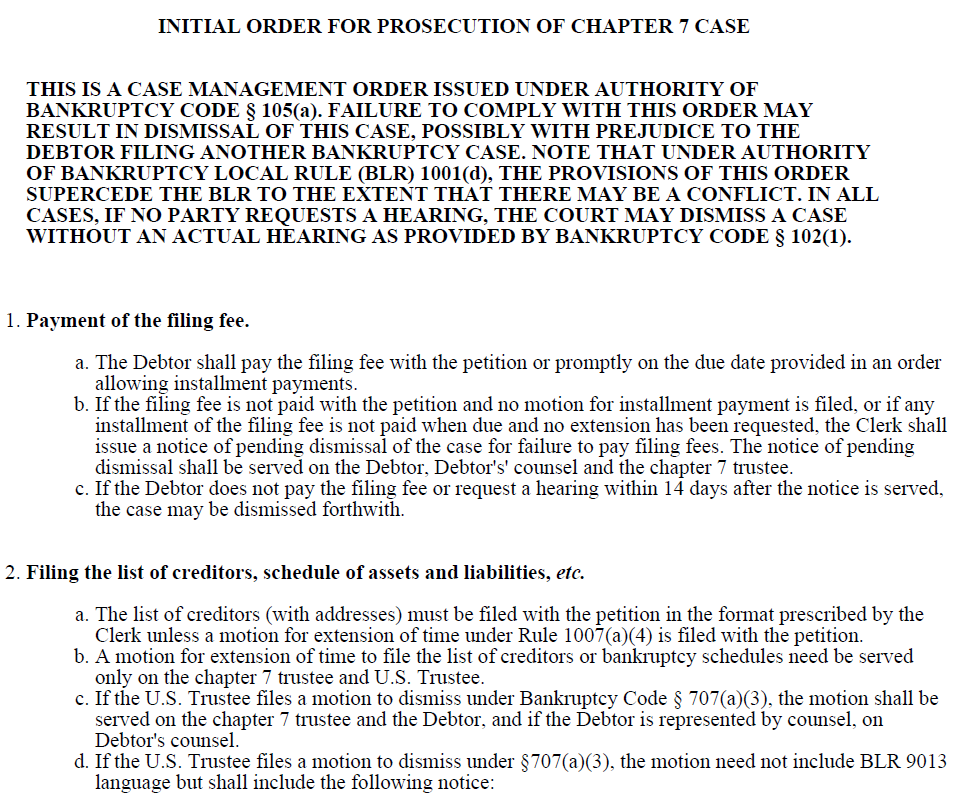 While that may look scary, there is no reason to panic. If you get one of these orders, take a deep breath and read it carefully. All it's telling you is that:
you have to make sure you pay your full filing fee either when first filing your case or by the deadlines given in the order approving your application to pay the filing fee in installments, and

you have to make sure you file all required forms, if you didn't do so initially. As long as you submitted the full forms packet to the court, you have nothing to worry about.